tSIP softphone: example setup for Lenny
tSIP_Lenny.7z - all-in-one tSIP + Lenny files (~10MB after unpacking)
Lenny dialogue was created by reddit's reallylenny.
This is basic, self-contained "Lenny" setup on tSIP softphone:
"on call state" script answers incoming call with random delay automatically
"Transfer to Lenny" button allows to answer calls manually - if you want to use this, clear "on call state" script; this button can be used either before or after the call is answered
stereo recording is enabled
To test this setup either configure account or use direct IP calls - default configuration listens on port 5090 and would accept any incoming call. If you have multiple network adapters (e.g. VirtualBox) you may need to select one in "Network" settings tab. For direct IP calls enter your IP address as "SIP/registration server" in account configuration.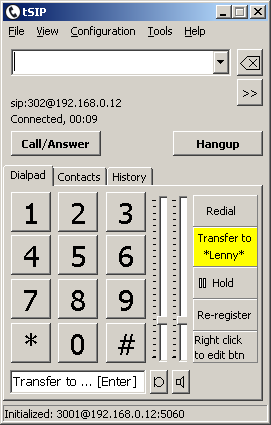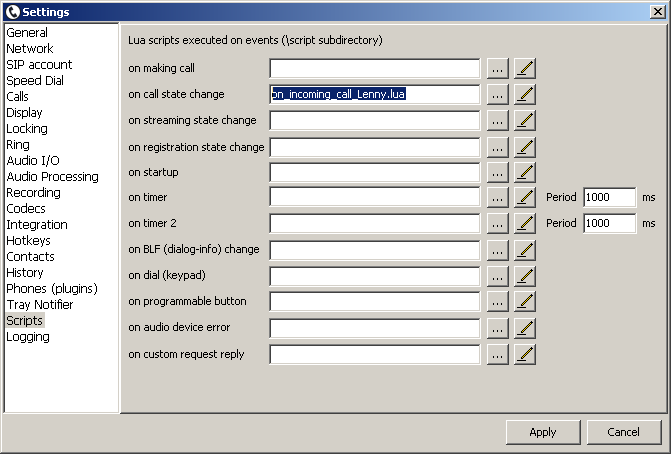 Back to howto list