Current limiter for repair purposes
Current limiter based on the light bulb is often used for electronics repairs. This is basically a light bulb connected in series between mains and tested device. A Light bulb can be treated as a cheap, high power PTC thermistor - it would limit maximum continuous current but usually would not interfere with normal operation of the tested device. In case of short circuit it would protect both device under test (from spreading damage further) and electrical installation / fuses.
As I do not repair electronics daily, for a while I've used an ad-hoc setup consisting with electrical sockets and a light bulb connected with short cable.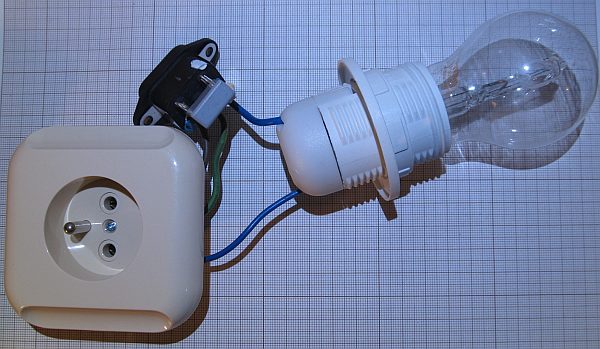 While it works, it is very exposed and slightly dangerous. Light bulb also has no mechanical protection.
My new version of the current limiter is built into a case from a broken Dell PC PSU, L250ED-00 made by LITE-ON.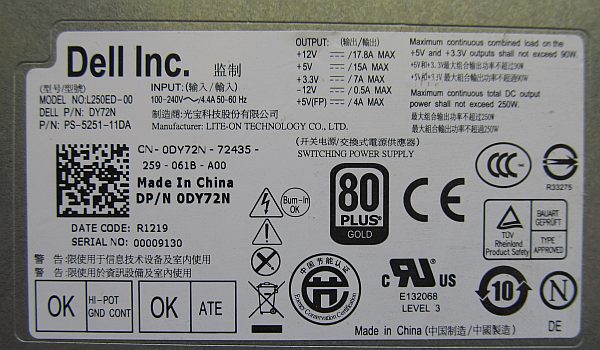 I've tried to diagnose this PSU first, but it had no easily visible problems. I've recognized that it might be relatively complicated (active PFC, self-testing function) while having limited usability (non-standard form factor, up to 250 W output power, no connector for graphics power supply). Its case seems like a good fit for a lightbulb with E27 socket, main socket and power switch. Light bulb can be placed behind the ventilator grill - mechanically protected but still visible. I've kept the original IEC320 power input socket.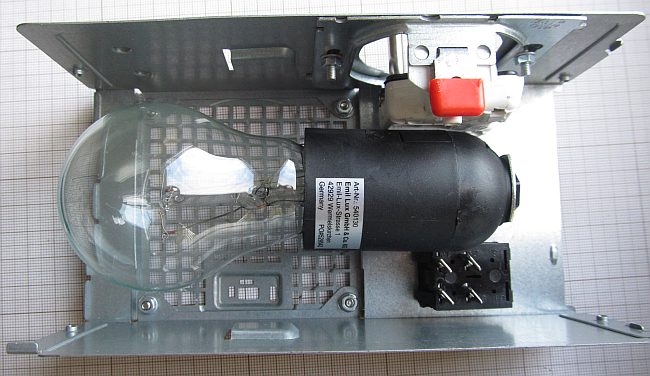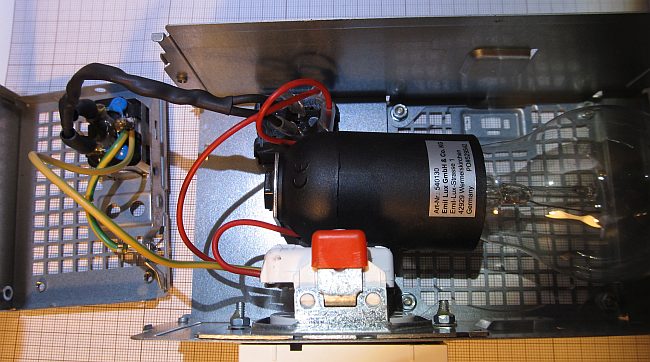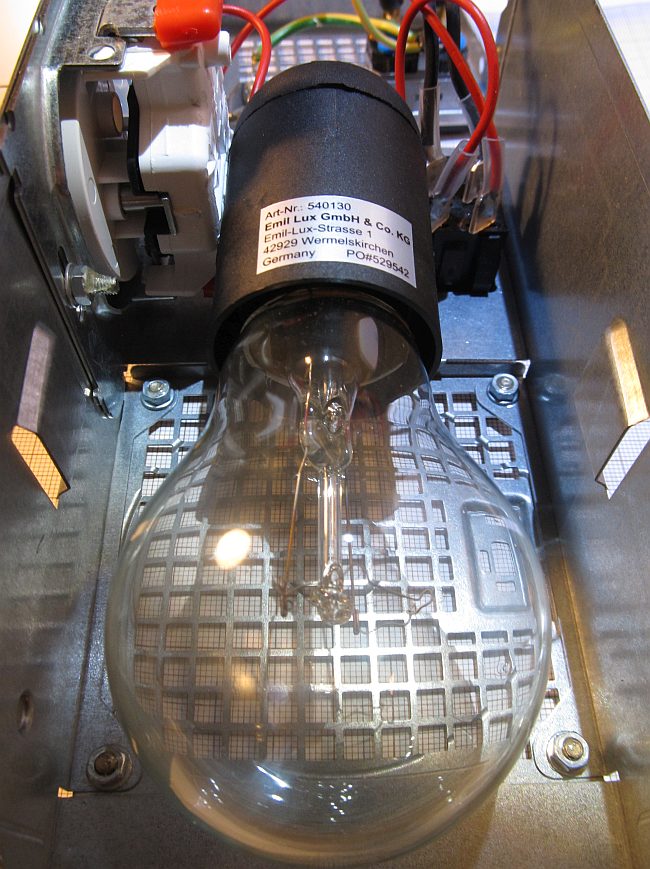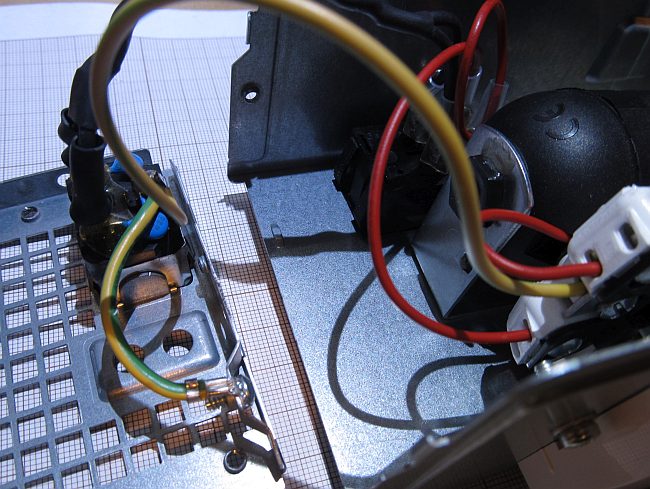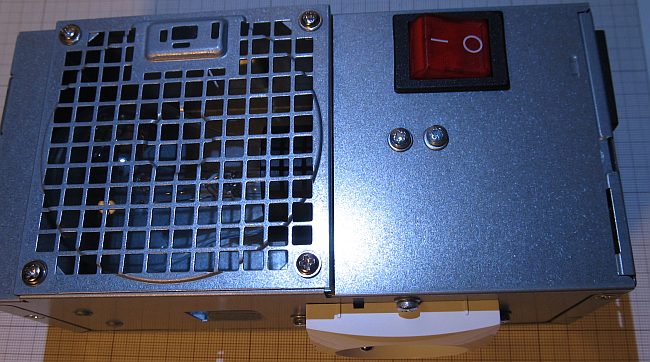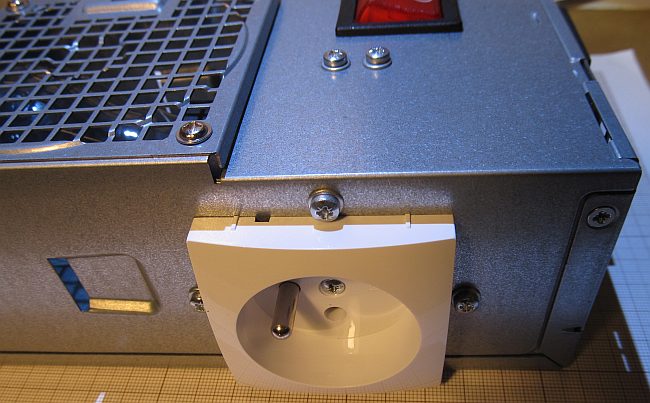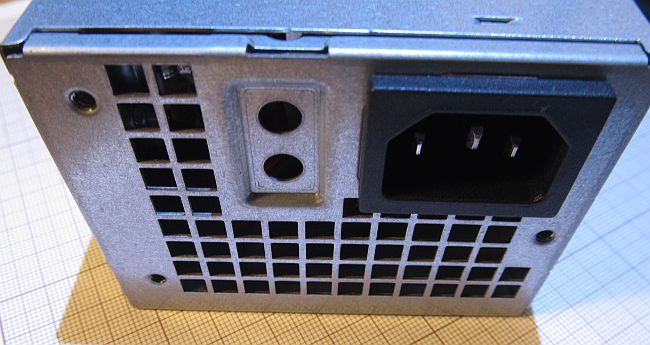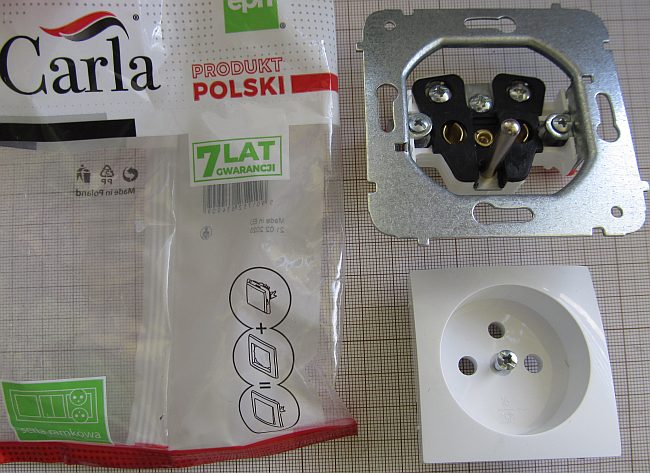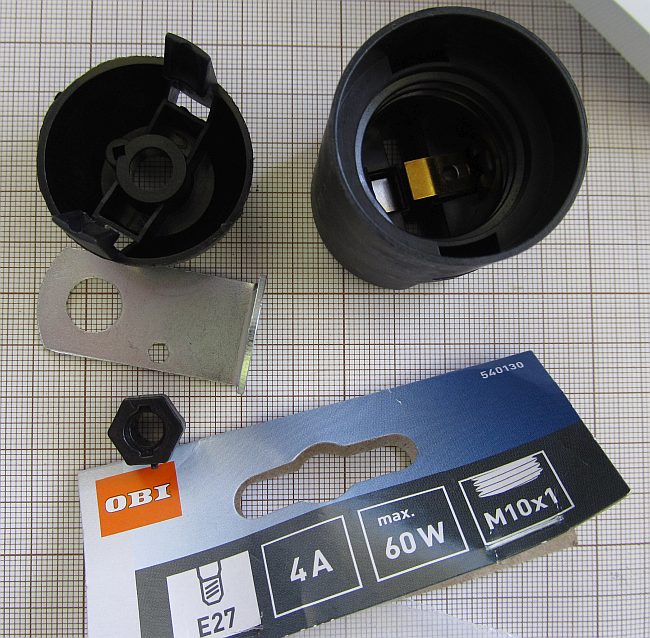 Note: if using a power switch with neon light inside make sure which one connector pair has neon connected into it and use the other pair as power input, otherwise neon would be light all the time. The switch I've used had a neon light at the connector pair in the middle, but it might need testing.
Note: as this case is made of metal and current limiter itself would be in general used with various and broken devices, electrical installation with RCD (residual-current device) would be highly recommended.
Note: avoid shorting output for prolonged periods. E27 light bulb socket I've found is rated for 60 W (bigger ones might be hard to find, but even this one should be fine with 100 W light bulb turning on in a short periods) and it is placed near other components. Glass part of the lightbulb is still placed in a separate area, without the risk of touching anything.