Konwerter USB - 1-wire z układem DS2490
Jednostronna płytka drukowana (Eagle) dla konwertera USB - 1-wire opartego o układ DS2490.
Schemat: DS2490_scheme.pdf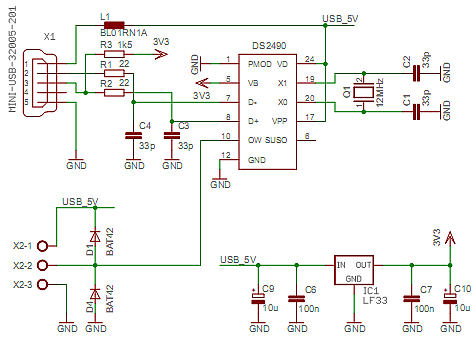 Pliki Eagle: DS2490.7z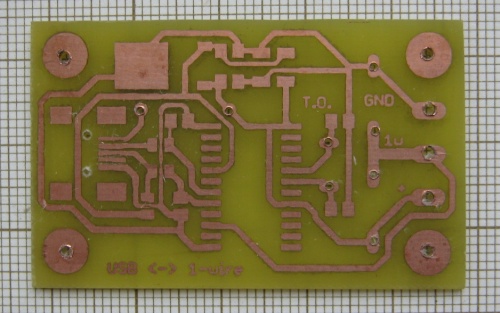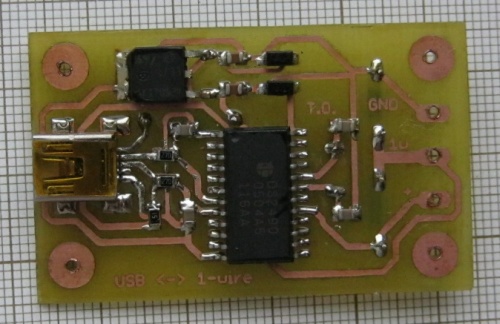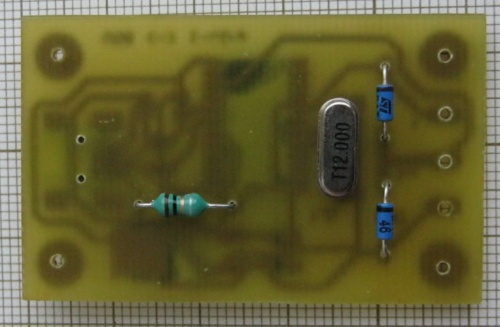 Aktualna wersja oprogramowania DS2490 używa WinUSB jako sterownika dla Windows. Program OneWireViewer rozpoznaje adapter jako DS9490.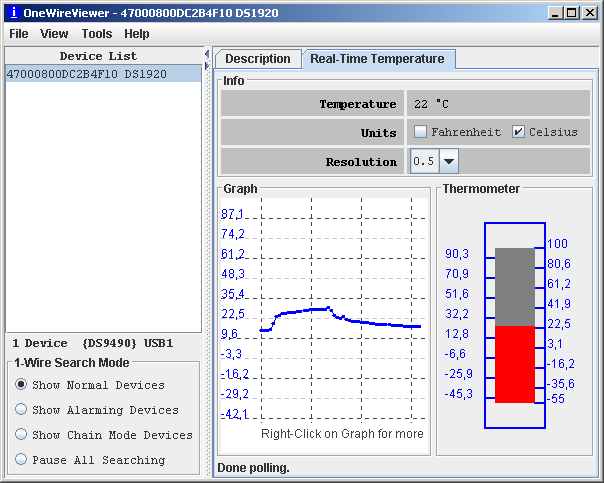 Mimo braku nowszego odpowiednika lub zamiennika układ DS2490 jest obecnie (2012/2013) wycofywany z użycia:
The DS2490 is still available for existing customer designs. We don't recommend it for new designs because demand is quite low and additional manufacturing would require a redesign, which we don't anticipate.