USB charger: Lycander LPS4EU
USB charger with 4 ports, nominal output current up to 5A total. I have also LPS4UK variant, the only difference seems to be UK plug.
I've opened it because it had lower than nominal output voltage (4.4V). The other one I have has 5.1V on the output, so it did not look like lower than nominal voltage was normal or caused by something fancy like detection of connected device. While 4.4V would work for many devices, I would feed uncomfortable not checking for possible issues.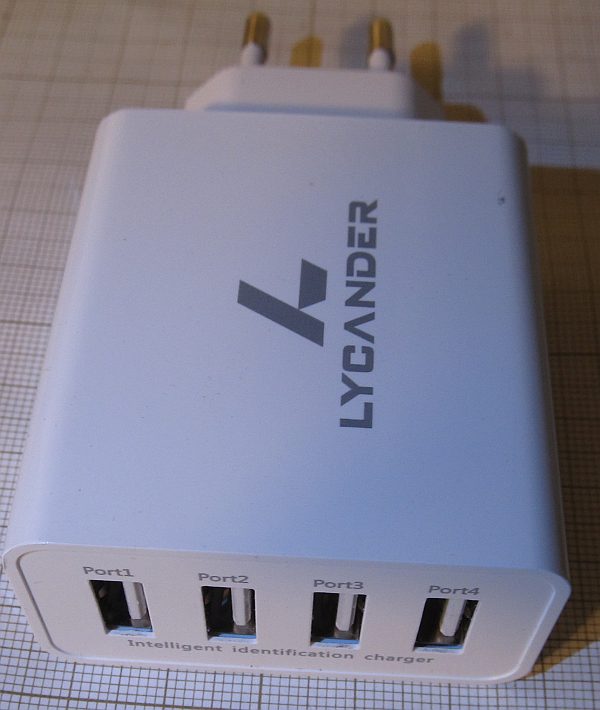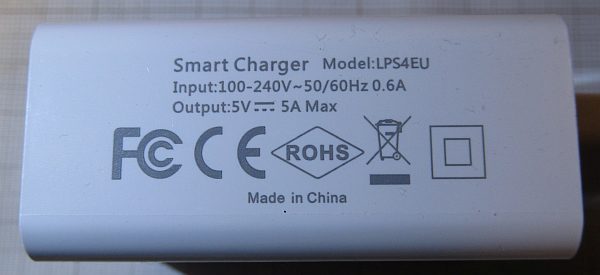 It is described as "intelligent", though I don't see any signs of this.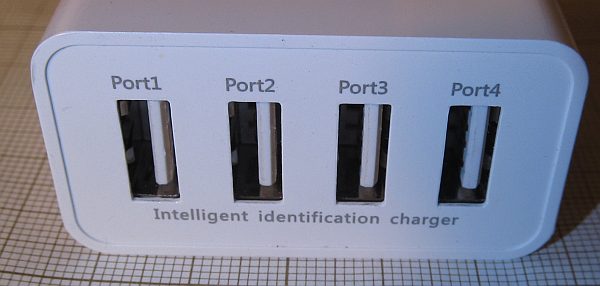 Opening: cutting slowly on the plug side using sharp knife. I'm not sure if it glued or welded, but it takes time. This would still be much harder with the UK variant as UK plug is larger than the charger body and there is no good access to the slit.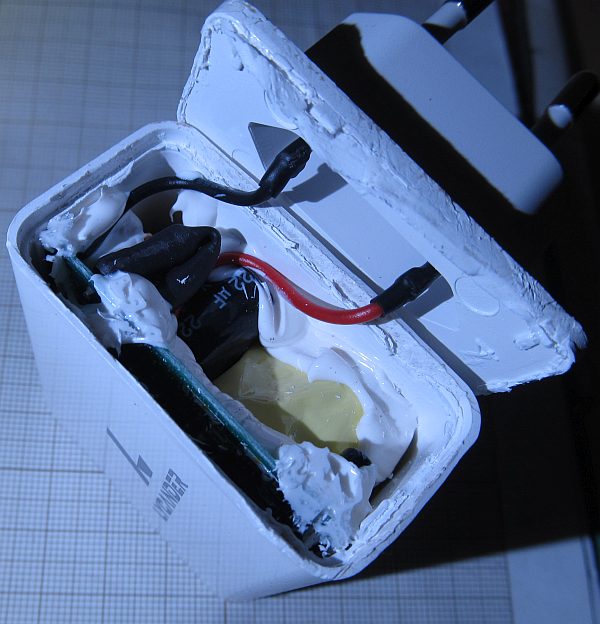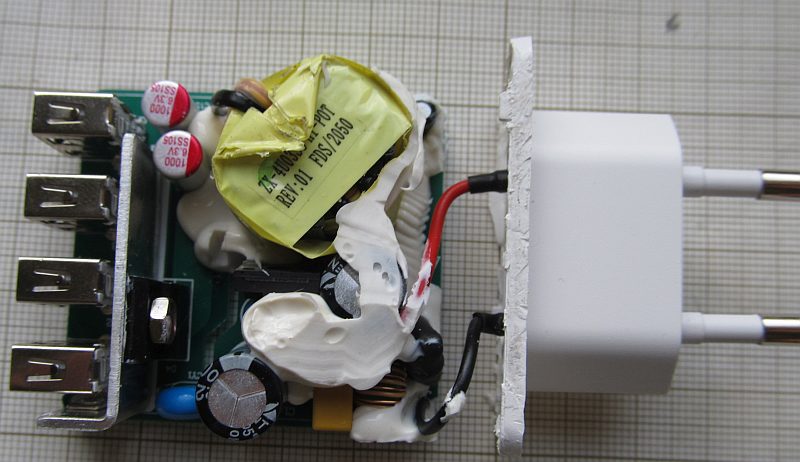 Real name: ZX-4u03sc
Revision 2.3 from 20181115.
No feedback from the output - feedback voltage is taken from additional transformer winding that is also powering the controller.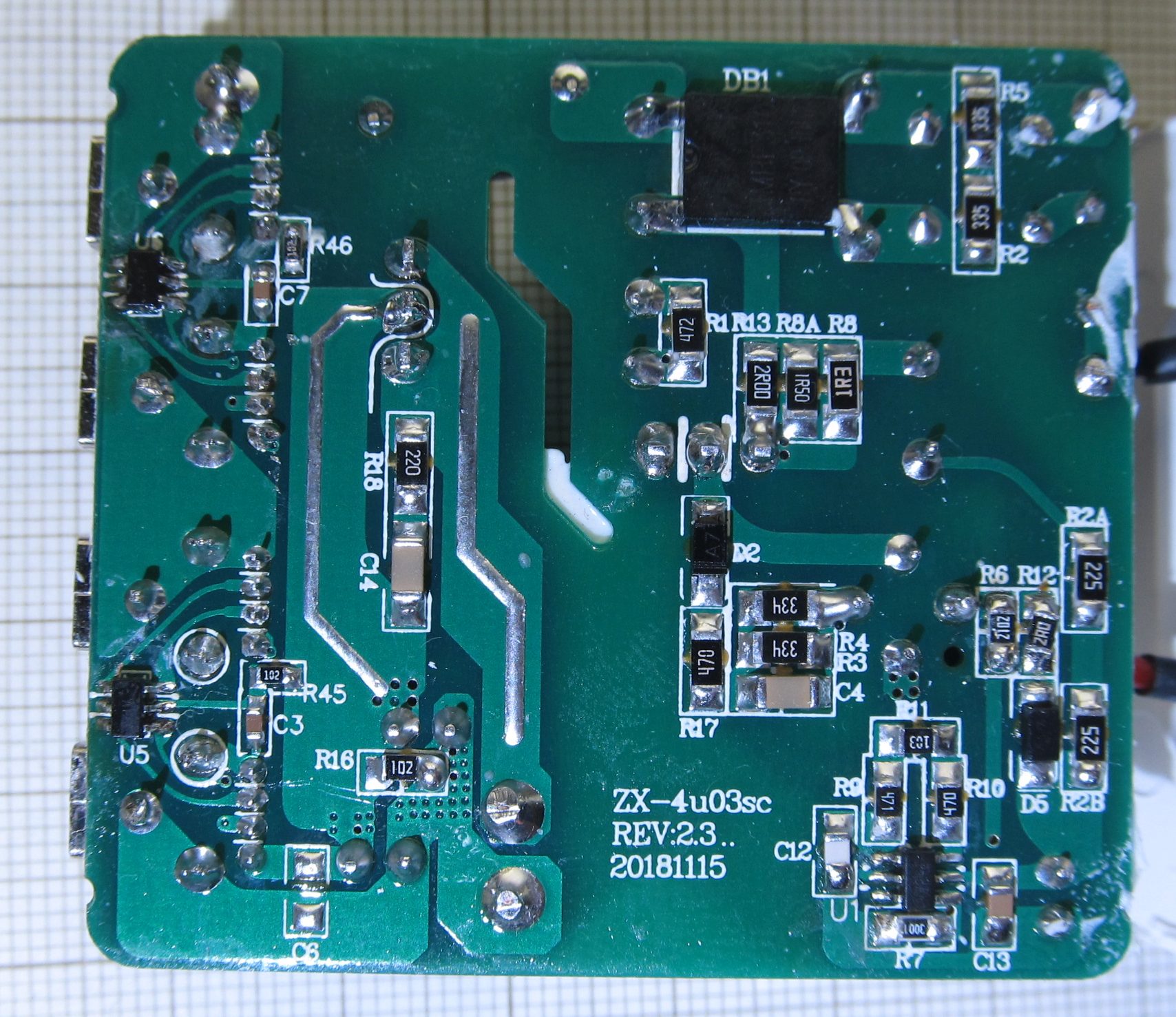 Controller markings: PmBAA. I couldn't find anything on this.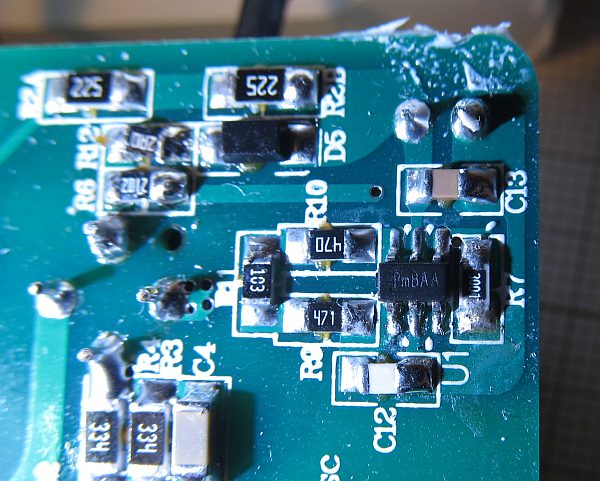 A12X - one for each set of two USB ports. USB data lines are connected to it. Unfortunately I couldn't identify this chip. There is no overcurrent protection on the secondary side.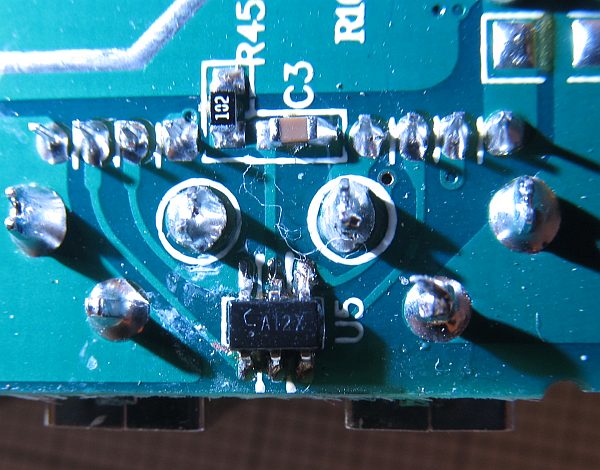 Dedicated (matching charger name) transformer.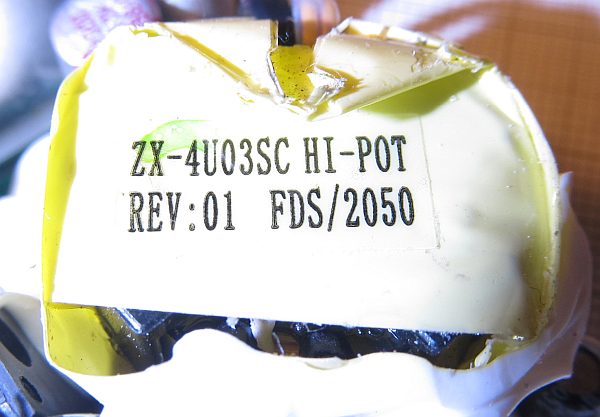 DK45R10 TO-277 diode with heatsink on the secondary side.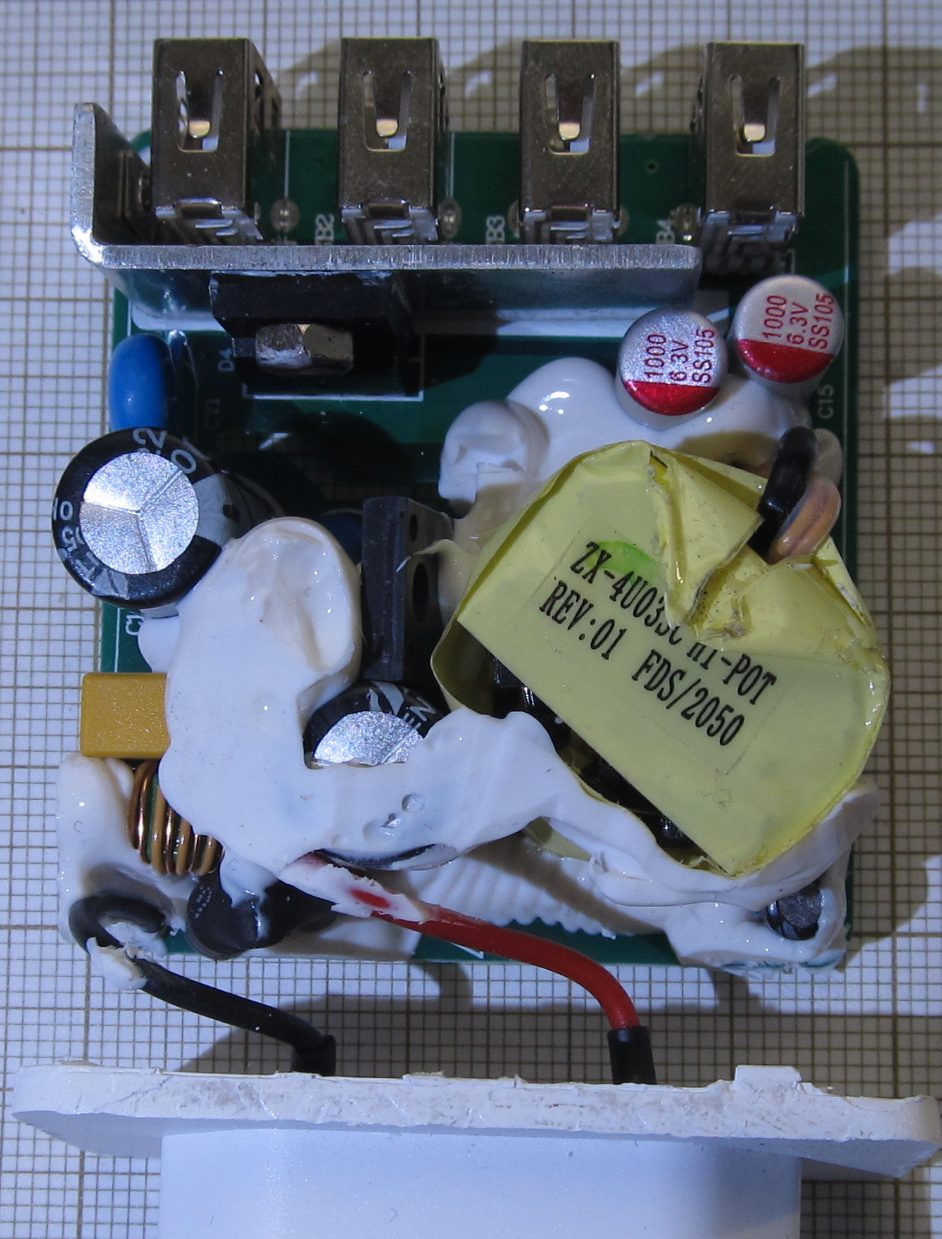 I haven't found anything suspicious that could be the reason of lower than nominal output voltage. I'm assuming that it might be related to transformer tolerances in combination with lack of real feedback from the output.
I've fixed it by changing R6 from 21 kOhms (this was probably 1% resistor and the other part of the feedback voltage divider is R7) to 24 kOhms - this gave 5.04V on the output.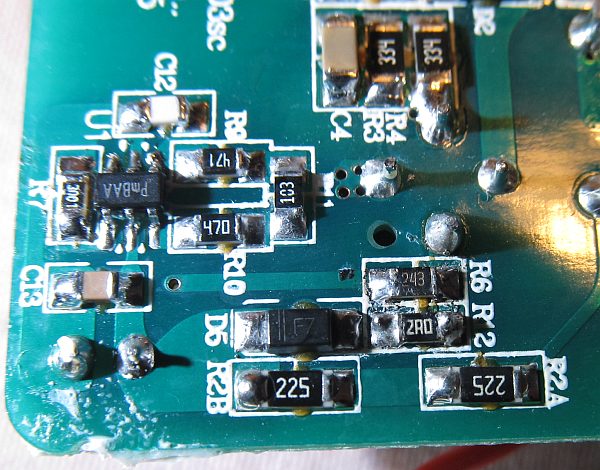 While there is some damage from opening, it looks acceptable after gluing back.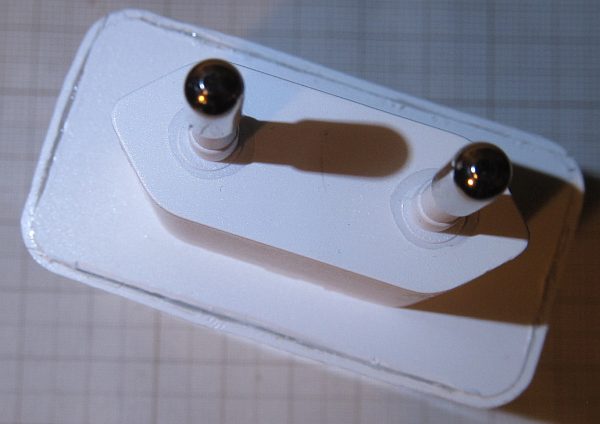 Back to reviews / teardowns / repairs list.