Samsung SMS-5100 speakers
Inexpensive 2.1 speakers, probably from 2001. Original retail price: ~$50.
I've received this particular audio set with one failure: one of the channels was not working at all. This is a short review with a teardown and description of small repairs I've done on it.
This set consists of the main unit (integrated power supply, amplifier, user controls, woofer - weighting about 4 kg) and two relatively small satellite speakers.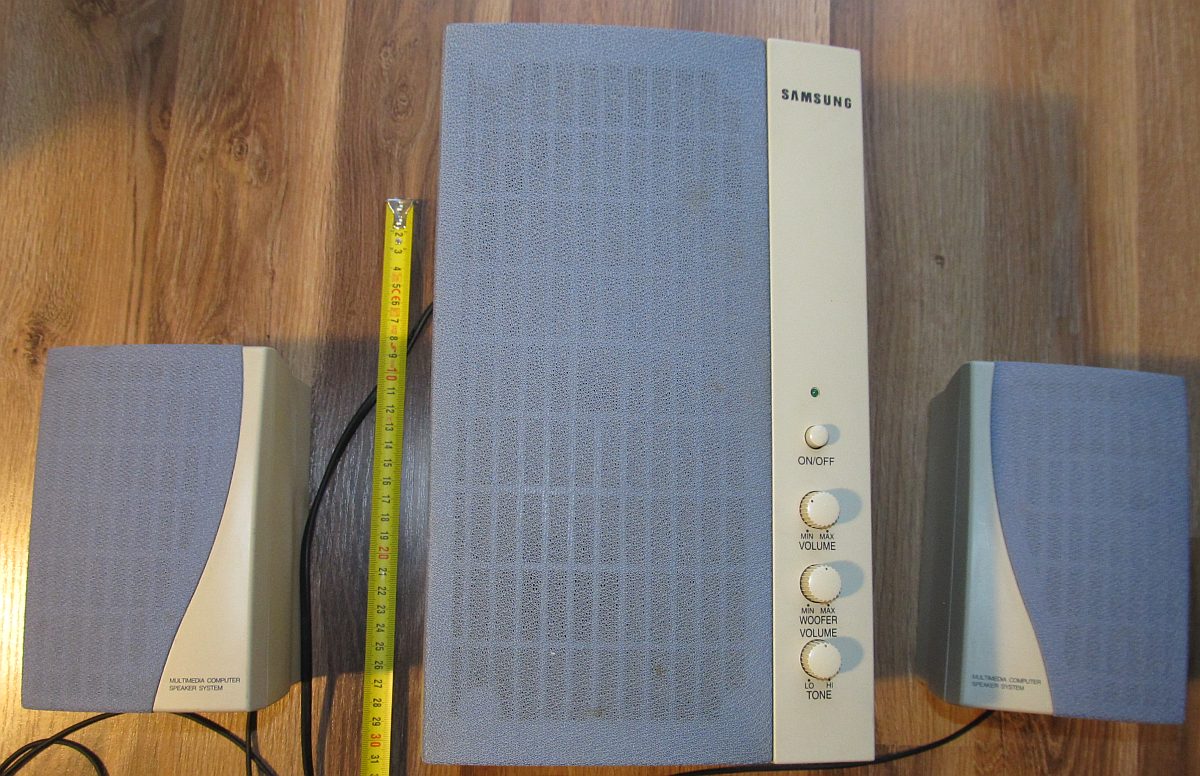 Plastic and pretty light satellite speakers.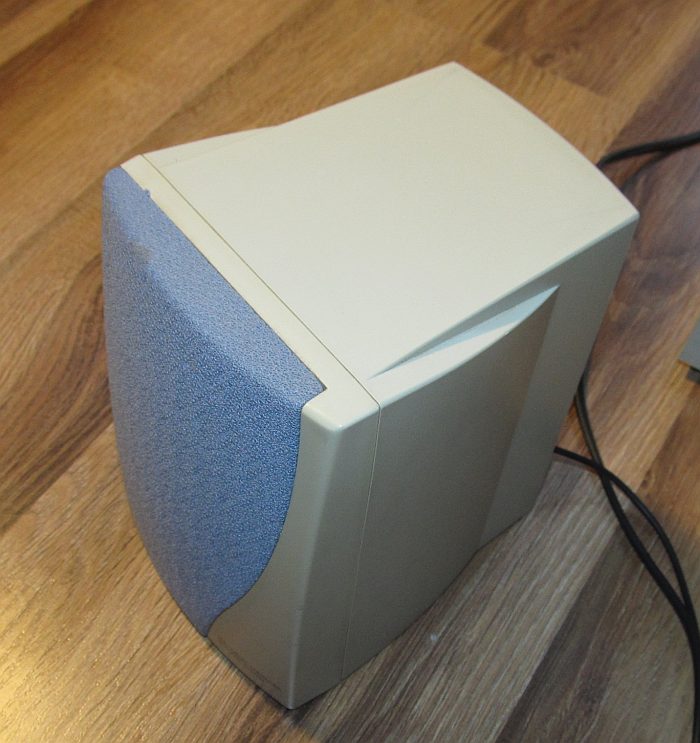 Single input, stereo mini jack, two RCA output to satellite speakers and AC cable. There are two screws under the stickers holding the transformer, they should not be touched when disassembling.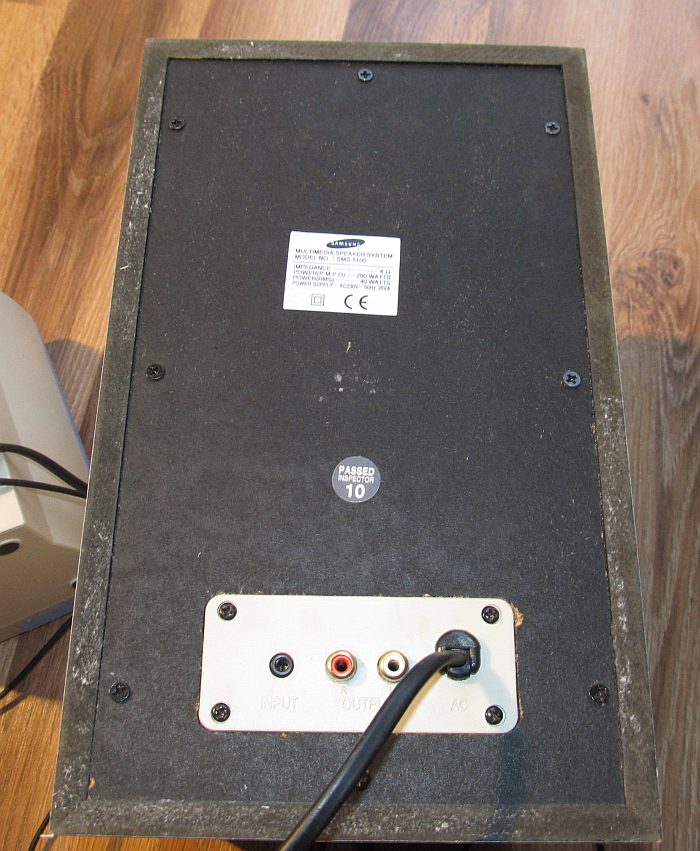 Lies everywhere. Claiming 40 W RMS output power while consuming only 35 VA. Even ignoring power factor and power supply efficiency - power amplifier IC (TDA7375) claims maximum efficiency of 75%.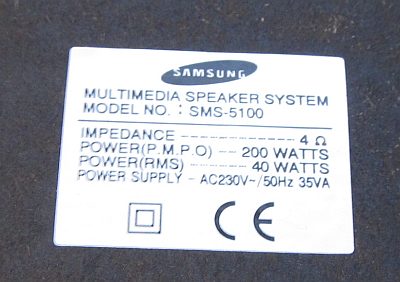 Lies everywhere. This might look like each satellite speaker has 15 W RMS, but according to datasheet this is their total power.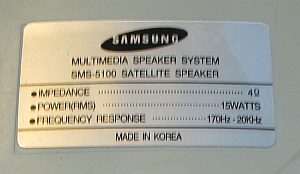 HS-1416V transformer - not tiny, but does it really have 35 VA?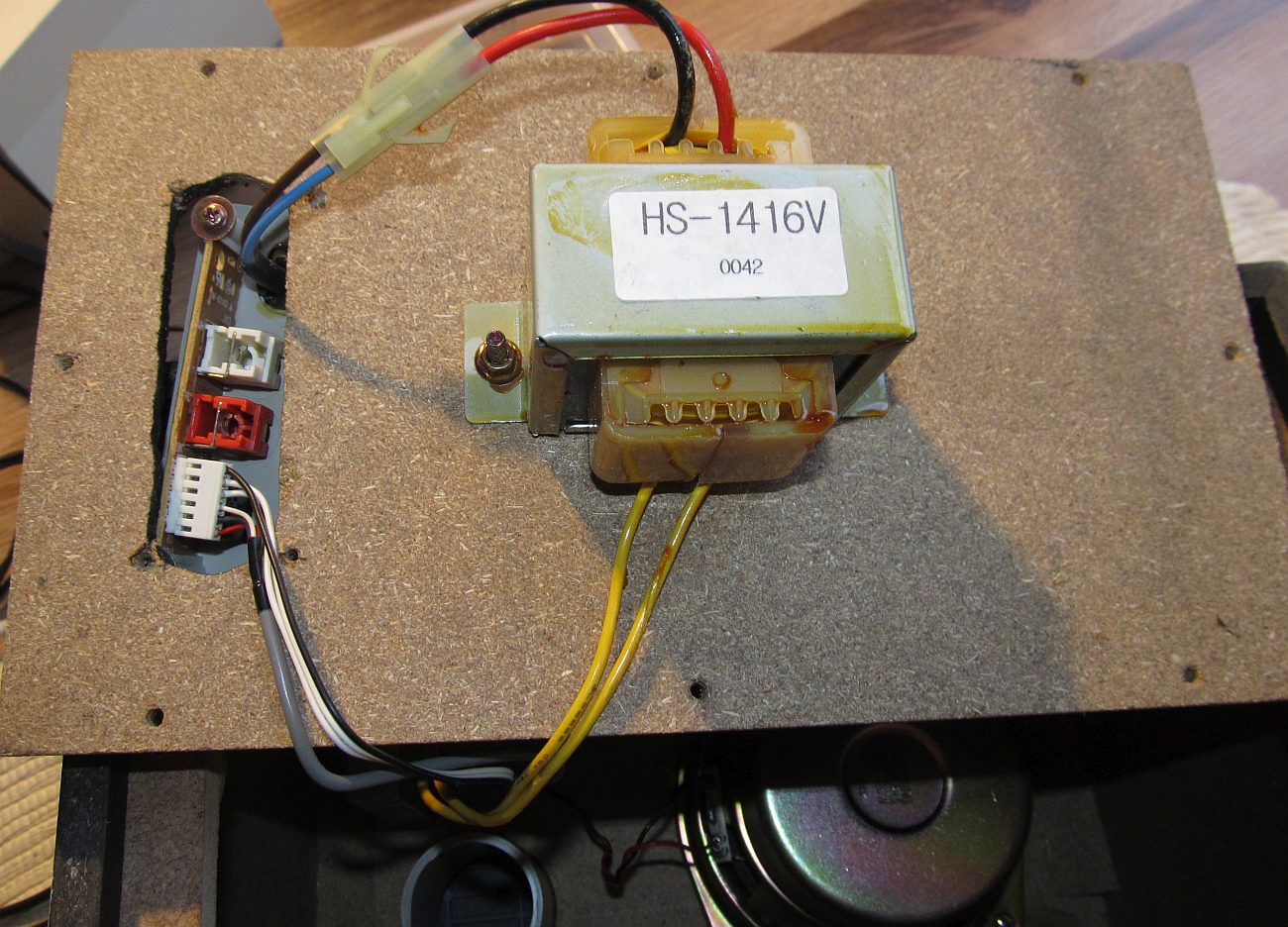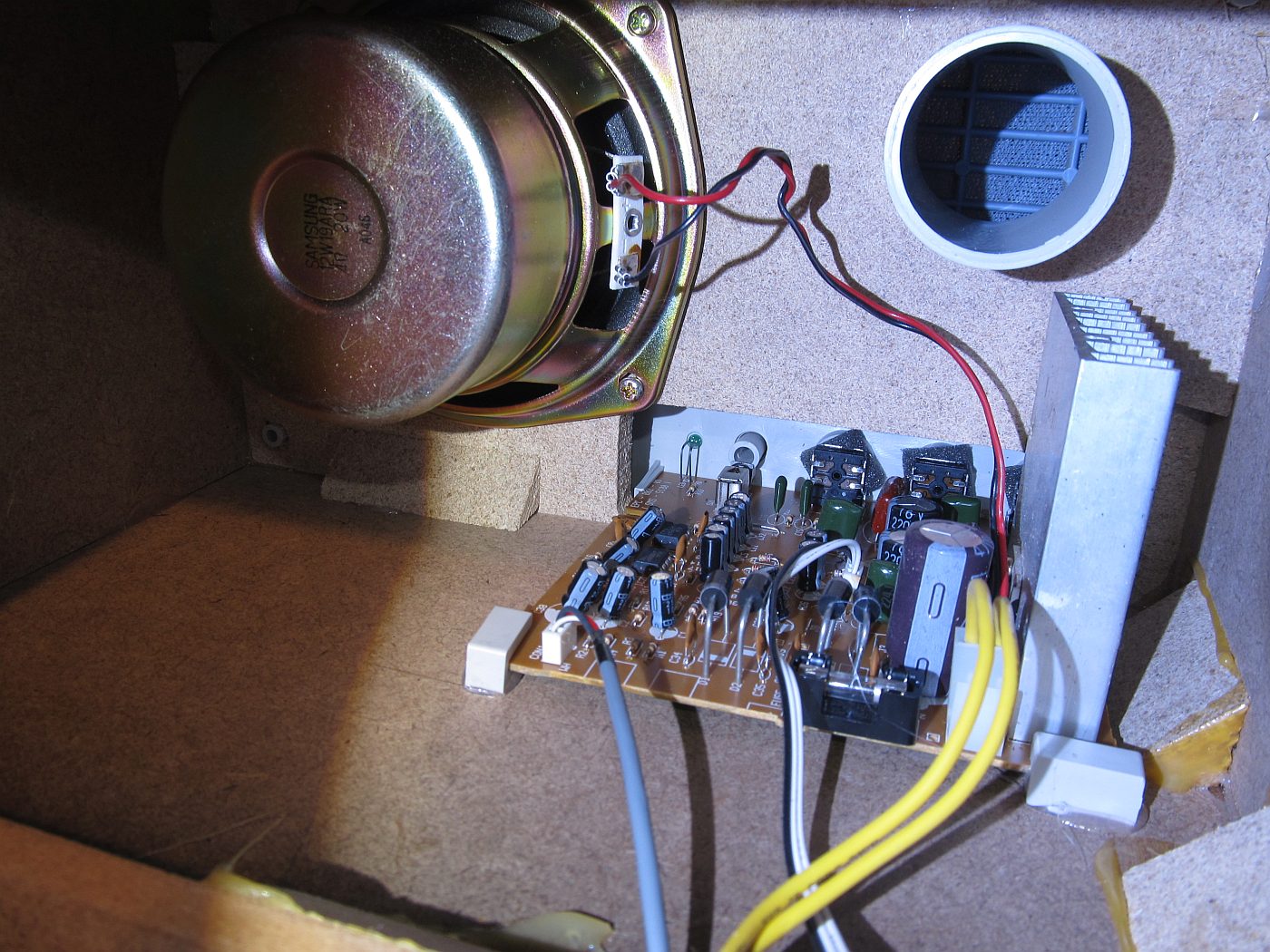 Bass / central speaker: 20 W / 4 Ohm - advertised as 25 W. Foam suspension, but no signs of damage yet.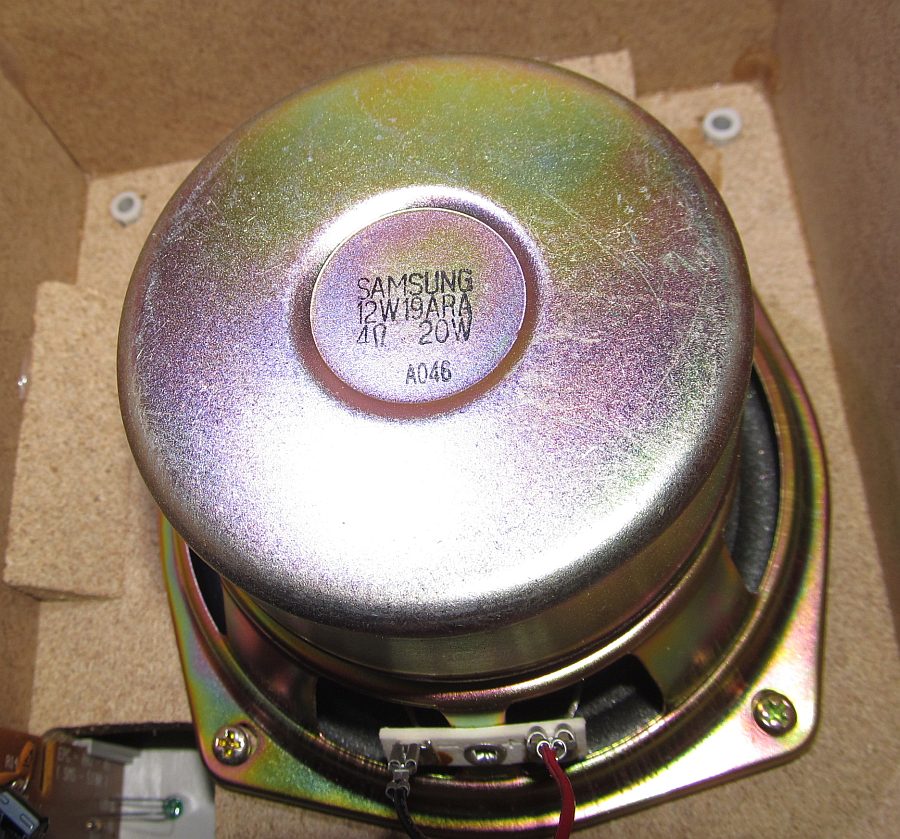 Main fault: cracked solder on the connector board. One of the channels was still working.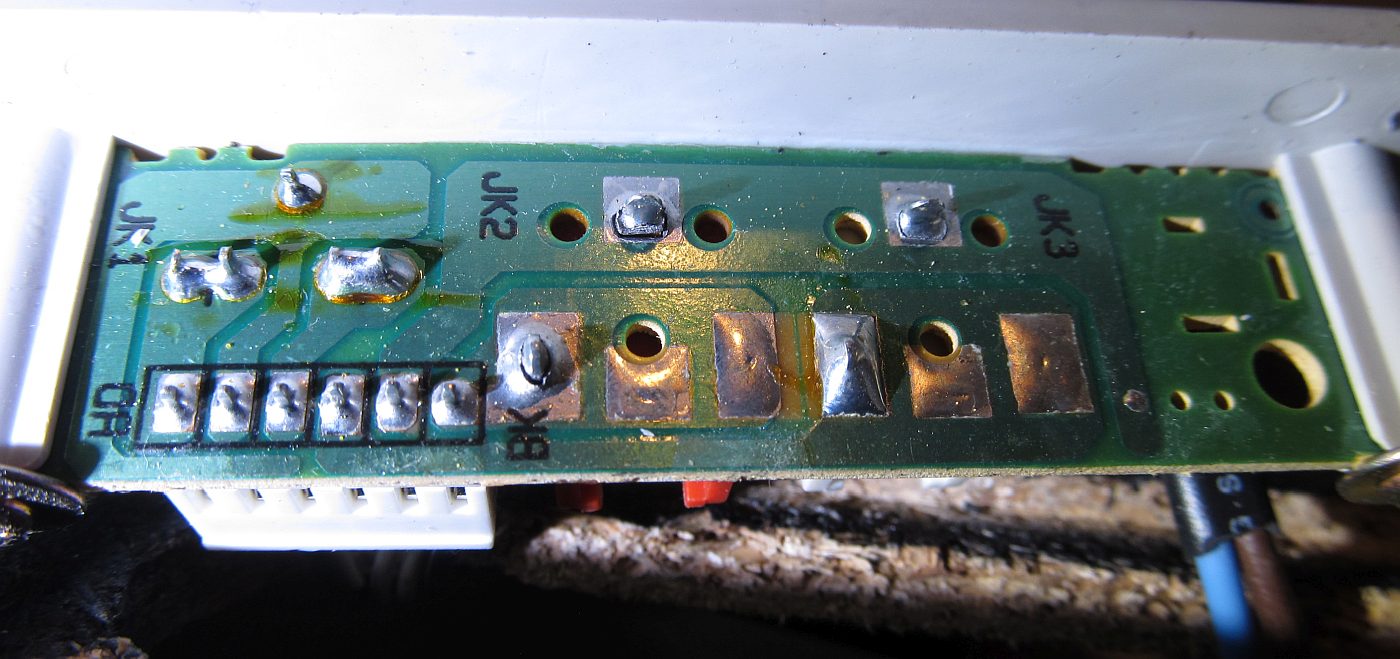 To pull out the amplifier PCB without removing glued PCB holders I had to remove the front panel - fortunately it is just press fitted. There are acoustic seals around the main speaker and bass reflex tube and some sealing foam on potentiometers.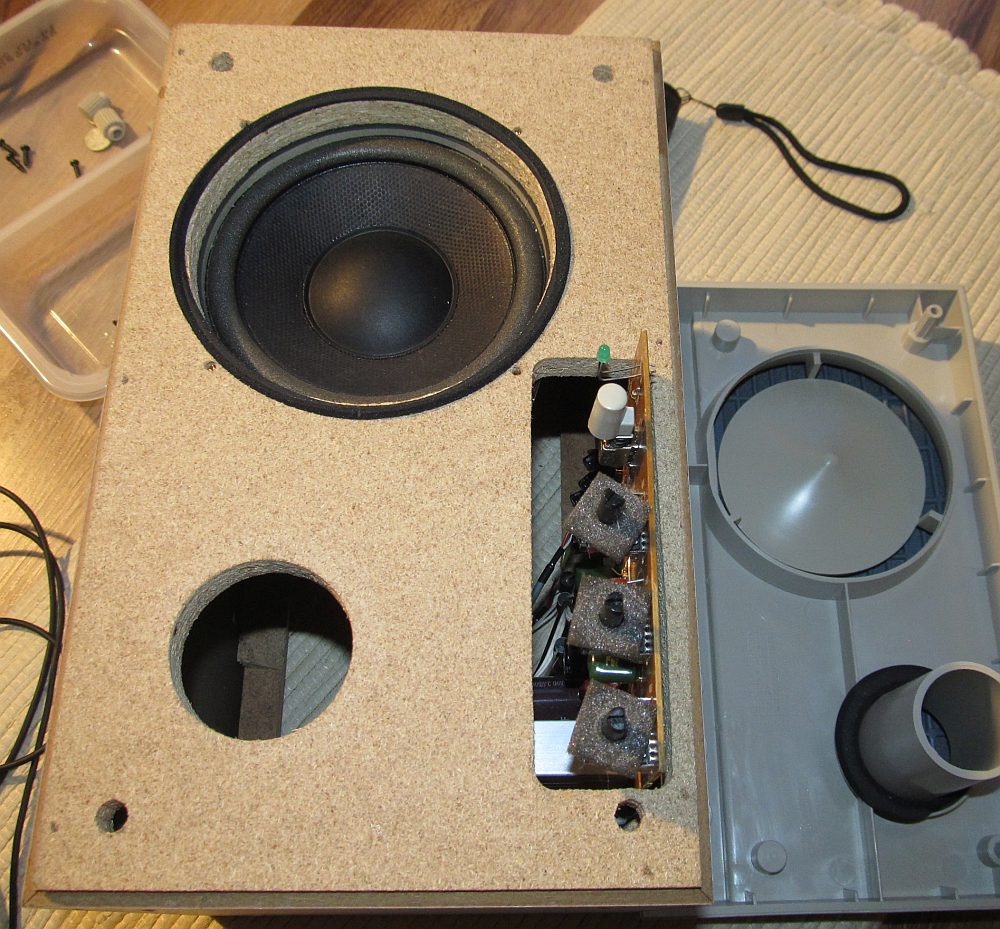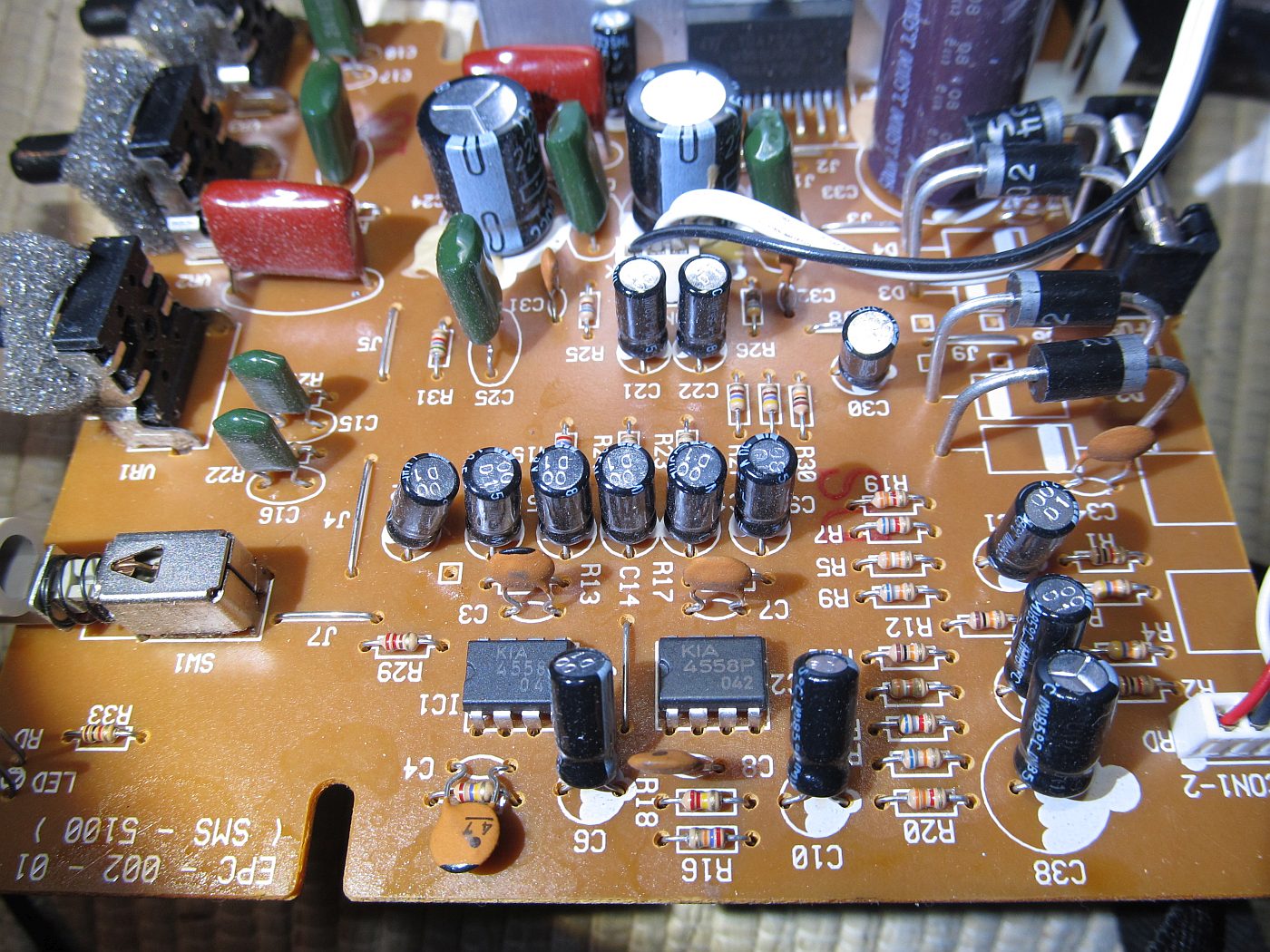 Amplifier IC: TDA7375. This is a quad channel amplifier intended for car audio. Two of the channels are driving satellite speakers, two others are bridged driving woofer.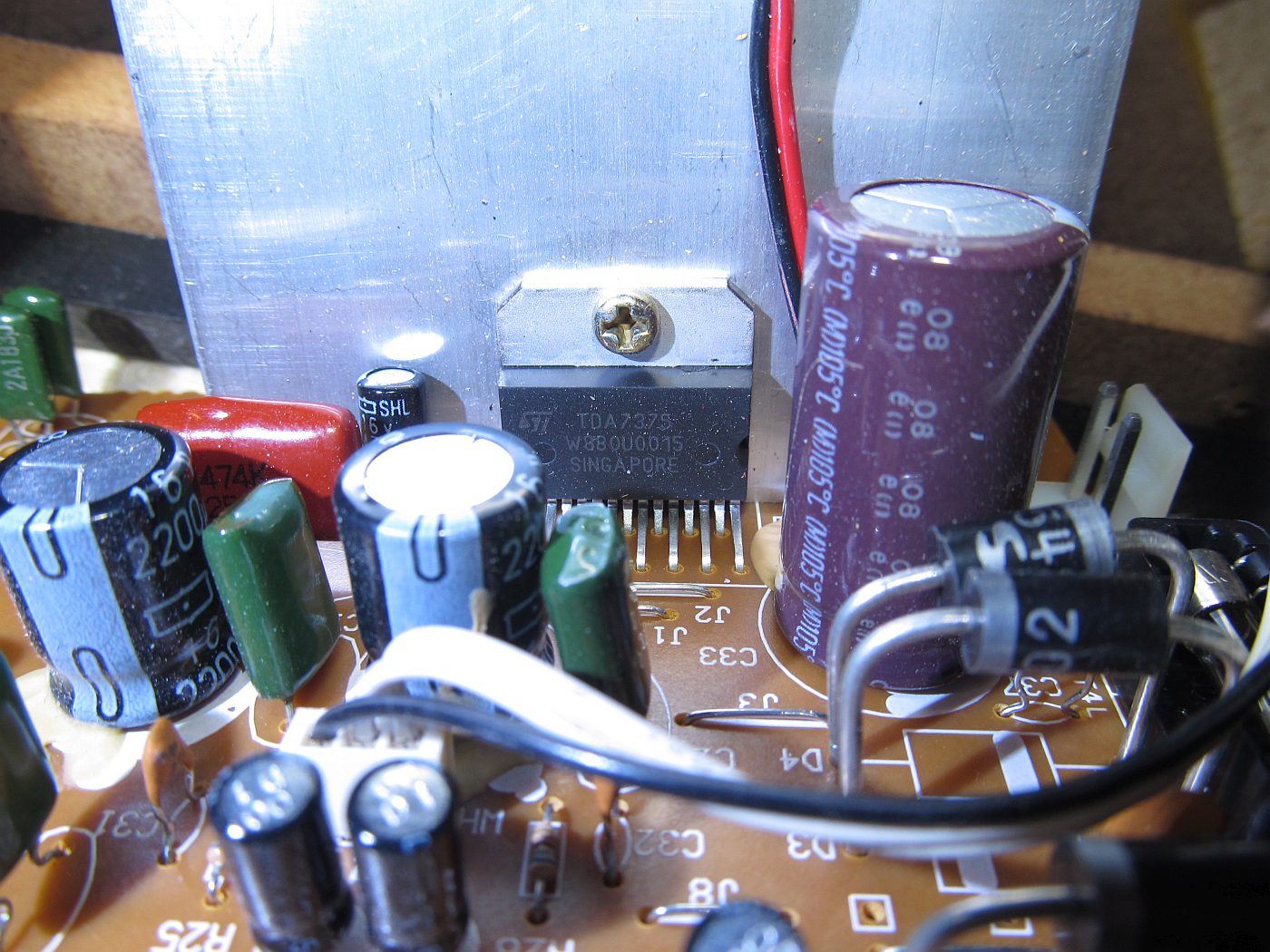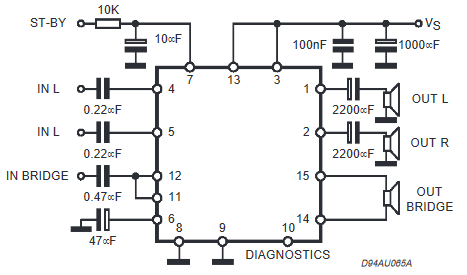 Soldering on the PCB looks fine but just in case I've resoldered critical points - potentiometers and power amplifier IC.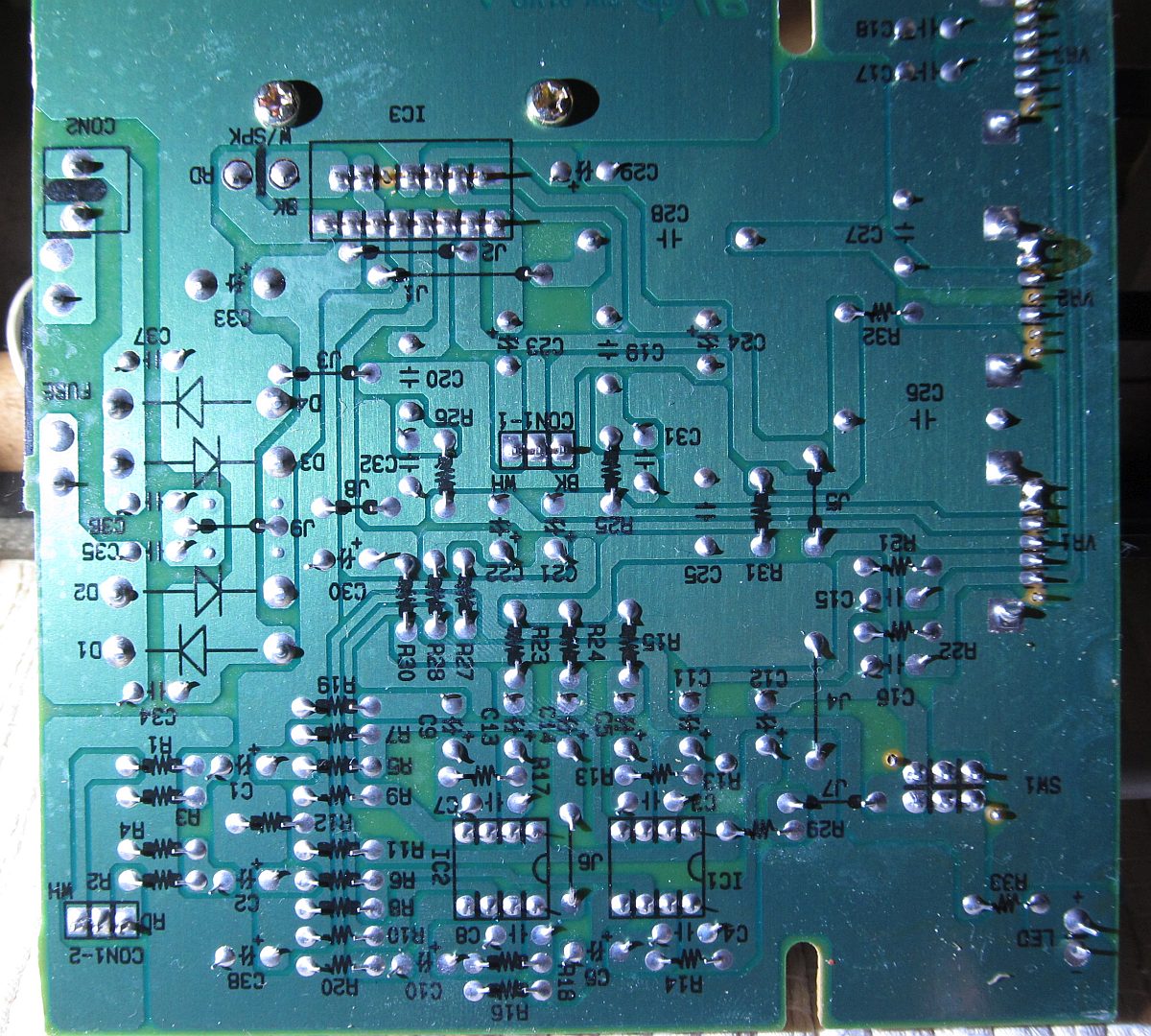 Two 2200 uF / 16 V capacitors coupling satellite channels outputs were suspicious with slightly lower than nominal capacitance - I've swapped them for new ones for longevity.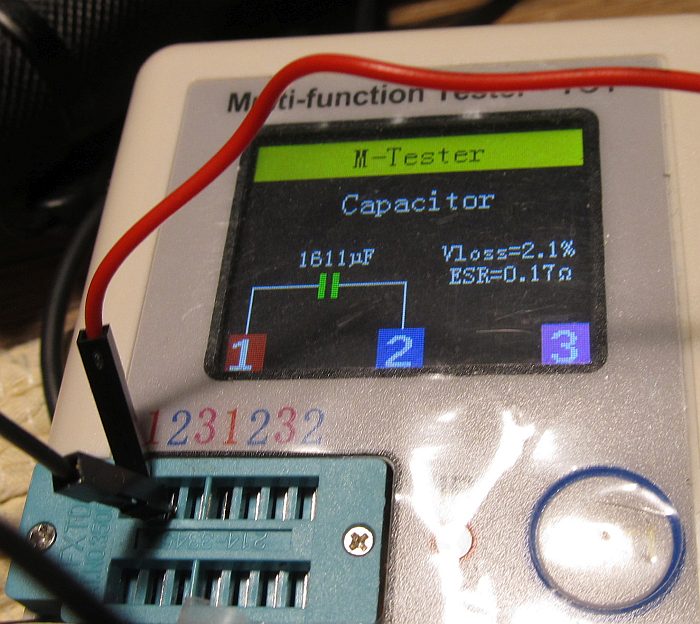 Front covers of satellite speakers are detachable.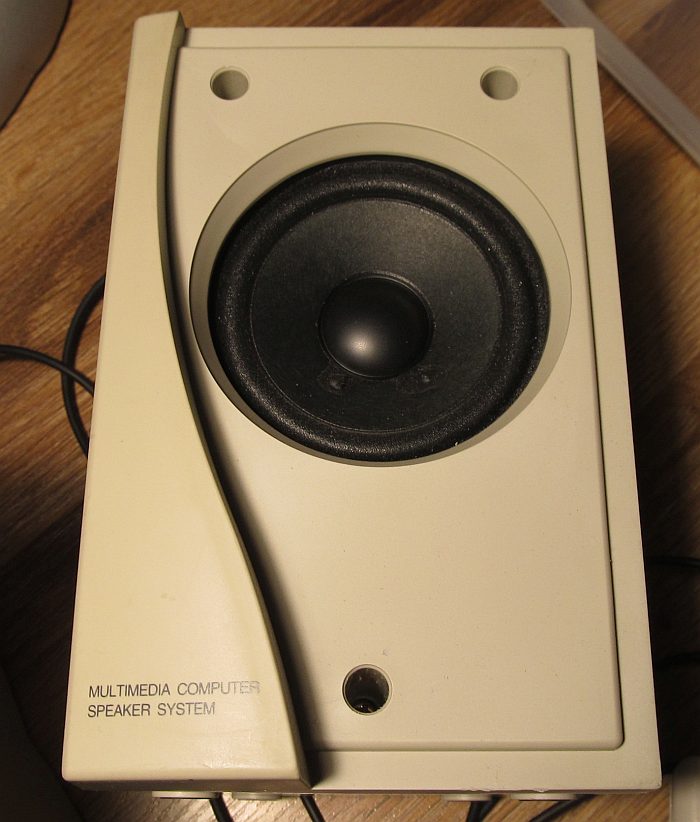 Thin plastic.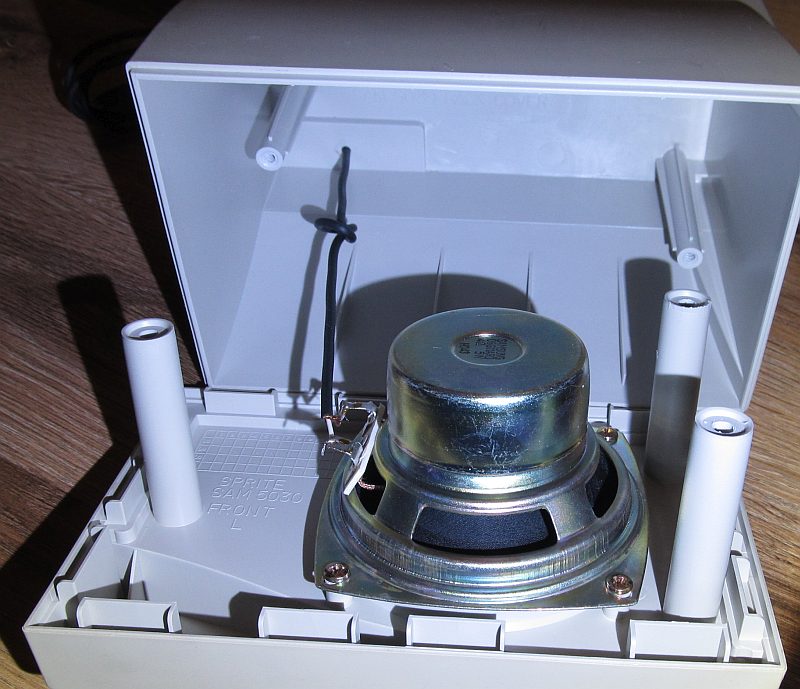 Lies everywhere. This was supposed to be a 7.5 W speaker.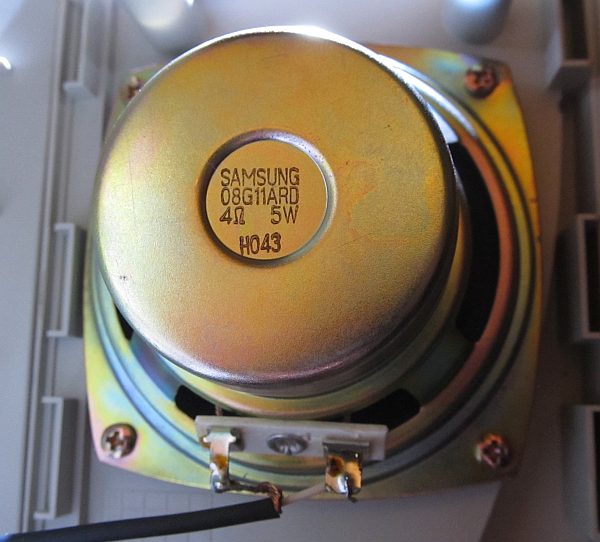 Overall opinion
When it comes to sound quality, I am slightly dissatisfied with these speakers. They are acceptable, but I would prefer 2.0 speakers without a woofer but with more bass and I think that low frequency response of satellite speakers was cut off with filters too much. This probably could be corrected as the main unit is easy to disassemble and tinker with - this might be a good DIY platform, especially that they are dirt cheap now (but watch out for main speaker foam degradation). Connecting other satellite speakers and tweaking high pass filters might bring noticeable improvements.
Back to reviews / teardowns / repairs list.